Team der Abteilung Ökologie der Tiergesellschaften
Direktorin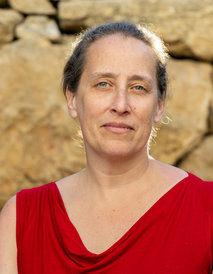 Direktorin
Ich bin Verhaltensökologin und evolutionäre Anthropologin, interessiert an der Entstehung sozialer Komplexität. Mit Hilfe von Beobachtung, feldbasierten Experimenten und modernster Fernerkundungstechnologie erforsche ich, wie in Gruppen lebende Tiere Interessenskonflikte überwinden, um gemeinsame Ziele zu erreichen. Ich interessiere mich besonders dafür, wie sich Merkmale auf der Gruppenebene ausprägen und auf welche Weise sie die kollektive Ökologie von Tiergesellschaften beeinflussen.
Kollektive Fortbewegung
•
Entscheidungsfindung
•
Intergruppenwettbewerb
•
Tierkulturen
•
Werkzeuggebrauch
•
Soziale Nahrungssuche
Forschungsgruppenleiterinnen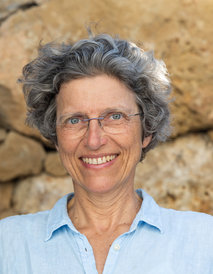 Christian Ziegler
Gruppenleiterin
Als Verhaltensökologin und evolutionäre Anthropologin, interessiere ich mich für das Sozialverhalten der Bonobos, ihre Umweltbedingungen, ihre Rolle innerhalb ihres Ökosystems und ihre Lebensgeschichte. Einer meiner Schwerpunkte ist ihr Nahrungsrepertoire, das extrem vielfältig ist und von reinen Nahrungsmitteln bis hin zu Pflanzen, die zu medizinischen Zwecken genutzt werden, reicht. Dazu verfolge ich einen interdisziplinären Ansatz, der Herbarien, Analysen der phytochemischen und pharmakologischen Eigenschaften von Pflanzen und deren Auswirkungen auf Wachstum, Gesundheit und Fitness einzelner Bonobos integriert.
Ernährungsökologie
•
Lebensgeschichte
•
Gemeinschaftsökologie
•
Erhaltung
•
Bonobos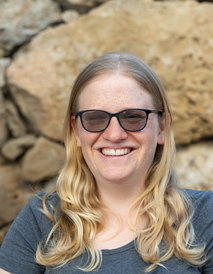 Gruppenleiterin
My group studies the mechanisms and consequences of collective behavior in social animals. We seek to understand how individuals in groups coordinate and communicate with one another to make collective decisions. We combine high-resolution tracking of entire social groups in the wild with boots-on-the-ground field biology, and develop analytical approaches to comprehend the patterns of collective behavior we see in nature.
Communication & Collective Movement
•
Coatis
•
Meerkats
•
Hyenas
•
Baboons
Bachelor & Master Student*innen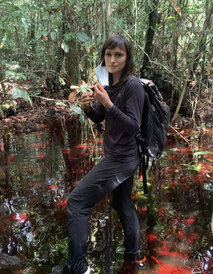 © Marta Marín Briceño, 2019
Masterstudentin
My main interest is social behaviour of bonobos (Pan paniscus): its evolution, structure and functions. I am fascinated by the dynamics of bonobo networks: how their properties change with ecological factors and how individuals' positions vary in the potential influence on network structure. Using my mathematical background, I apply social network analysis to study global and local patterns of associations and interactions between individuals within a community. For my MSc thesis, I focused on how network characteristics influence disease spread in the bonobos of LuiKotale.
Bonobo
•
Network analysis
•
Social behaviour
Affiliierte und Gastwissenschaftler:innen