Team der Abteilung Ökologie der Tiergesellschaften
Direktorin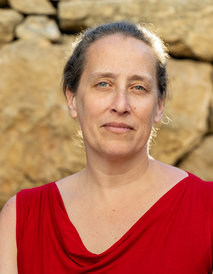 Geschäftsführende Direktorin
IMPRS Dozentin
IMPRS Vorstandsmitglied
Ich bin Verhaltensökologin und evolutionäre Anthropologin, interessiert an der Entstehung sozialer Komplexität. Mit Hilfe von Beobachtung, feldbasierten Experimenten und modernster Fernerkundungstechnologie erforsche ich, wie in Gruppen lebende Tiere Interessenskonflikte überwinden, um gemeinsame Ziele zu erreichen. Ich interessiere mich besonders dafür, wie sich Merkmale auf der Gruppenebene ausprägen und auf welche Weise sie die kollektive Ökologie von Tiergesellschaften beeinflussen.
Kollektive Fortbewegung
•
Entscheidungsfindung
•
Intergruppenwettbewerb
•
Tierkulturen
•
Werkzeuggebrauch
•
Soziale Nahrungssuche
Forschungsgruppenleiterinnen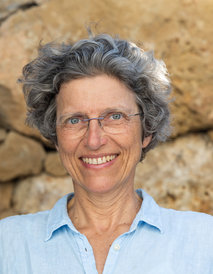 Christian Ziegler
Gruppenleiterin
IMPRS Dozentin
IMPRS Vorstandsmitglied
Als Verhaltensökologin und evolutionäre Anthropologin, interessiere ich mich für das Sozialverhalten der Bonobos, ihre Umweltbedingungen, ihre Rolle innerhalb ihres Ökosystems und ihre Lebensgeschichte. Einer meiner Schwerpunkte ist ihr Nahrungsrepertoire, das extrem vielfältig ist und von reinen Nahrungsmitteln bis hin zu Pflanzen, die zu medizinischen Zwecken genutzt werden, reicht. Dazu verfolge ich einen interdisziplinären Ansatz, der Herbarien, Analysen der phytochemischen und pharmakologischen Eigenschaften von Pflanzen und deren Auswirkungen auf Wachstum, Gesundheit und Fitness einzelner Bonobos integriert.
Ernährungsökologie
•
Lebensgeschichte
•
Gemeinschaftsökologie
•
Erhaltung
•
Bonobos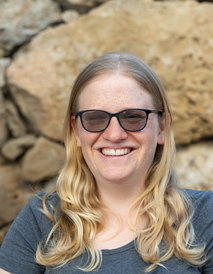 Gruppenleiterin
IMPRS Dozentin
My group studies the mechanisms and consequences of collective behavior in social animals. We seek to understand how individuals in groups coordinate and communicate with one another to make collective decisions. We combine high-resolution tracking of entire social groups in the wild with boots-on-the-ground field biology, and develop analytical approaches to comprehend the patterns of collective behavior we see in nature.
Communication & Collective Movement
•
Coatis
•
Meerkats
•
Hyenas
•
Baboons
Affiliierte und Gastwissenschaftler:innen
Wissenschaftsunterstützendes Personal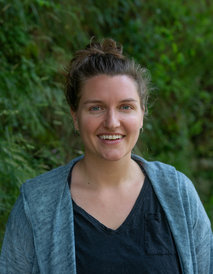 Wissenschaftsautor*in
I am an evolutionary biologist, interested in the study of movement ecology and collective behavior, especially among primates. I earned a PhD in Evolutionary Biology from the University of Zurich, where I studied movement and space-use among Bornean orangutans.

Please contact me if you need help with designing, writing, or editing:
• papers
• grant proposals
• other scientific content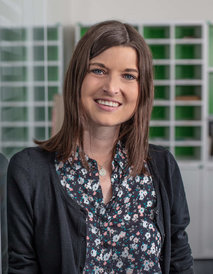 Direktionsassistentin
Bitte kontaktieren Sie mich für:
- Bestellung von Ausrüstung
- Empfang von Gästen (Unterkunft etc.)
- Organisation von Workshops / Symposien / Veranstaltungen
- Feldarbeit (Reisegenehmigung, Organisation)
- Verträge für Zusammenarbeit
- Abwesenheit (Urlaub / Krankheit)
- Hilfe bei Übersetzungen
- MPI e-Mail Adresse / Konto / Schlüssel
- Arbeiten mit Master- / Bachelor-Studierenden (Abschlussarbeiten / HiWi)