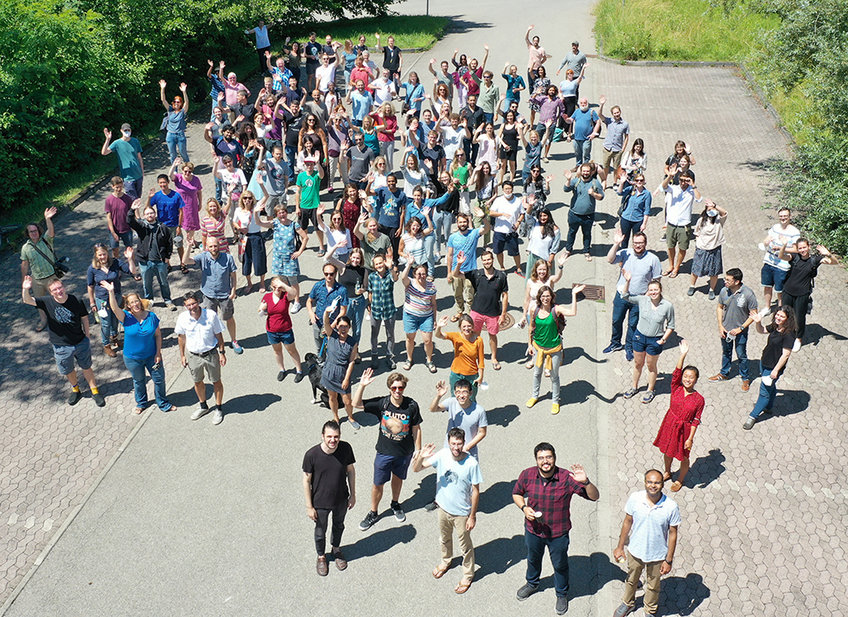 Publikationen von Ivan Pokrovsky
1.
Zeitschriftenartikel
37
(7), S. 1910 - 1921 (2023)
Energetics and fuel use vary with migration strategy across populations of Common Blackbirds. Functional Ecology
2.
Zeitschriftenartikel
Arctic migratory raptor selects nesting area during the previous breeding season. Frontiers in Ecology and Evolution
3.
Zeitschriftenartikel
59
(6), S. 1496 - 1512 (2022)
Hotspots in the grid: Avian sensitivity and vulnerability to collision risk from energy infrastructure interactions in Europe and North Africa. Journal of Applied Ecology
4.
Zeitschriftenartikel
164
(3), S. 835 - 845 (2022)
Toward scoping reviews of individual bird species. Ibis
5.
Zeitschriftenartikel
Climate-driven flyway changes and memory-based long-distance migration. Nature
6.
Zeitschriftenartikel
A partial migrant relies upon a range‑wide cue set but uses population‑specific weighting for migratory timing. BMC Movement Ecology
7.
Zeitschriftenartikel
288
(1958), 20211603 (2021)
The interplay of wind and uplift facilitates over-water flight in facultative soaring birds. Proceedings of the Royal Society B: Biological Sciences
8.
Zeitschriftenartikel
90
(9), S. 2161 - 2171 (2021)
Longer days enable higher diurnal activity for migratory birds. Journal of Animal Ecology
9.
Zeitschriftenartikel
Arctic avian predators synchronise their spring migration with the northern progression of snowmelt. Scientific Reports
10.
Zeitschriftenartikel
Ecological insights from three decades of animal movement tracking across a changing Arctic. Science
11.
Zeitschriftenartikel
49
(3), S. 786 - 800 (2020)
Documenting lemming population change in the Arctic: Can we detect trends? Ambio
12.
Zeitschriftenartikel
Status and trends of circumpolar peregrine falcon and gyrfalcon populations. Ambio
13.
Zeitschriftenartikel
Nest association between two predators as a behavioral response to the low density of rodents. Auk
14.
Zeitschriftenartikel
3
(6), S. 919 - 927 (2019)
Predator traits determine food-web architecture across ecosystems. Nature Ecology & Evolution
15.
Zeitschriftenartikel
Harmonizing circumpolar monitoring of Arctic fox: Benefits, opportunities, challenges and recommendations. Polar Research
16.
Zeitschriftenartikel
Costs of migratory decisions: A comparison across eight white stork populations. Science Advances
17.
Zeitschriftenartikel
18
(3), S. 404 - 416 (2015)
What can stable isotope analysis of top predator tissues contribute to monitoring of tundra ecosystems? Ecosystems
18.
Zeitschriftenartikel
Rough-legged buzzards, arctic foxes and red foxes in a tundra ecosystem without rodents. PLoS One
19.
Zeitschriftenartikel
37
(4), S. 447 - 457 (2014)
Diet, nesting density, and breeding success of rough-legged buzzards (Buteo lagopus) on the Nenetsky Ridge, Arctic Russia. Polar Biology
20.
Zeitschriftenartikel
The importance of willow thickets for ptarmigan and hares in shrub tundra: The more the better? Oecologia
21.
Zeitschriftenartikel
A method of stable carbon and nitrogen isotope analysis in assessment of the diet of birds of prey. Biology bulletin
22.
Zeitschriftenartikel
Assessing the causes of breeding failure among the rough-legged buzzard (Buteo lagopus) during the nestling period. Polar Research
23.
Zeitschriftenartikel
Peregrine Falcons kill a Gyrfalcon feeding on their nestling. Journal of Raptor Research
24.
Buchkapitel
Birds of prey. In: ArcticWOLVES: Arctic Wildlife Observatories Linking Vulnerable EcoSystems. Final synthesis report, S. 62 - 74. Centre d'études nordiques, Université Laval, Quebec, Laval, Quebec (2011)
25.
Konferenzbeitrag
Comparison of Gyrfalcon distributions between the Palearctic and Nearctic. In: Gyrfalcons and Ptarmigan in a Changing World. Gyrfalcons and Ptarmigan in a Changing World, Boise, Idaho, USA, 01. Februar 2011 - 03. Februar 2011. The Peregrine Fund (2012)