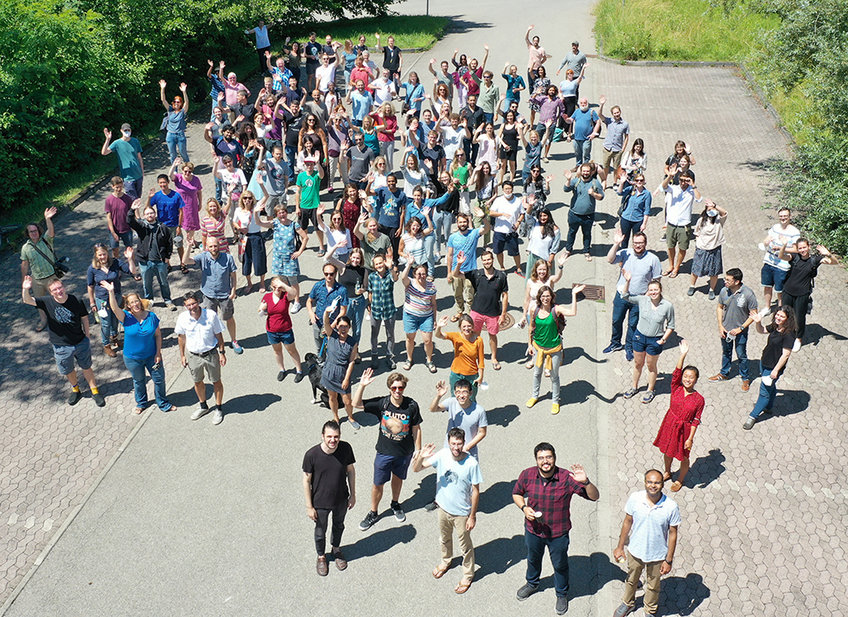 Publikationen von Sarah C. Davidson
1.
Zeitschriftenartikel
MoveApps: a serverless no-code analysis platform for animal tracking data. BMC Movement Ecology
2.
Zeitschriftenartikel
Understanding the dynamics of Arctic animal migrations in a changing world. Animal Migration
3.
Zeitschriftenartikel
12
(6), S. 996 - 1007 (2021)
A standardisation framework for bio‐logging data to advance ecological research and conservation. Methods in Ecology and Evolution
4.
Zeitschriftenartikel
Ecological insights from three decades of animal movement tracking across a changing Arctic. Science
5.
Zeitschriftenartikel
89
(1), S. 221 - 236 (2020)
Light-level geolocator analyses: A user's guide. Journal of Animal Ecology
6.
Zeitschriftenartikel
COVID-19 lockdown allows researchers to quantify the effects of human activity on wildlife. Nature Ecology & Evolution
7.
Zeitschriftenartikel
Tactical departures and strategic arrivals: Divergent effects of climate and weather on caribou spring migrations. Ecosphere
8.
Zeitschriftenartikel
28
(5), S. 576 - 587 (2019)
Large birds travel farther in homogeneous environments. Global Ecology and Biogeography
9.
Zeitschriftenartikel
359
(6374), S. 466 - 469 (2018)
Moving in the Anthropocene: Global reductions in terrestrial mammalian movements. Science
10.
Zeitschriftenartikel
Temporal dynamics of the HPA axis linked to exploratory behavior in a wild European songbird (Parus major). General and Comparative Endocrinology
11.
Zeitschriftenartikel
Novelty induces behavioural and glucocorticoid responses in a songbird artificially selected for divergent personalities. Animal Behaviour
12.
Zeitschriftenartikel
A plea for standards in reporting data collected by animal‑borne electronic devices. Animal Biotelemetry
13.
Zeitschriftenartikel
369
(1643), 20130195 (2014)
Environmental drivers of variability in the movement ecology of turkey vultures (Cathartes aura) in North and South America. Philosophical Transactions of the Royal Society of London, Series B: Biological Sciences
14.
Zeitschriftenartikel
The environmental-data automated track annotation (Env-DATA) system: Linking animal tracks with environmental data. BMC Movement Ecology
15.
Zeitschriftenartikel
3
(6), S. 999 - 1007 (2012)
Moderating Argos location errors in animal tracking data. Methods in Ecology and Evolution
16.
Zeitschriftenartikel
50
(1), S. 15 - 20 (2012)
Movebank – eine offene Internetplattform für Tierwanderungsdaten. Vogelwarte - Zeitschrift für Vogelkunde