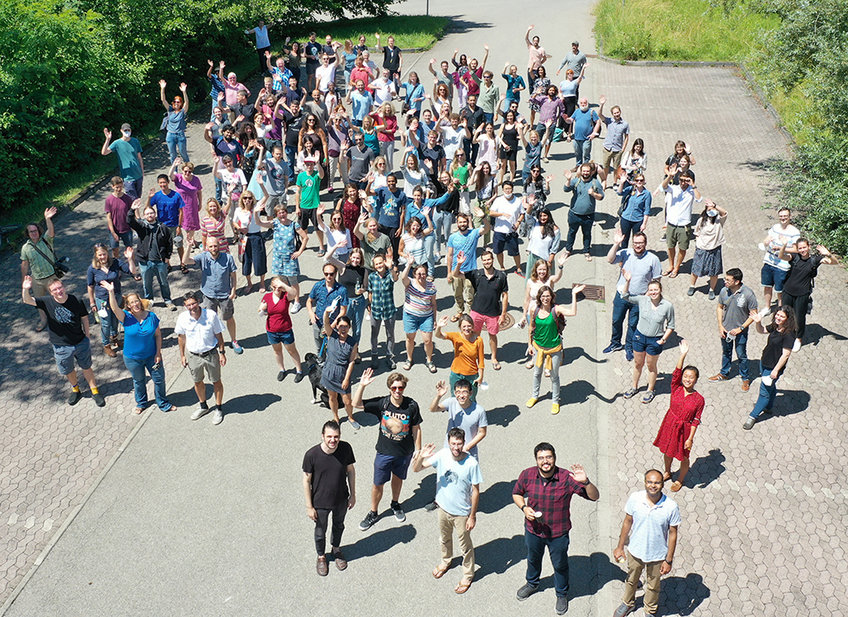 Publikationen von Siyu Serena Ding
1.
Zeitschriftenartikel
Megapixel camera arrays enable high-resolution animal tracking in multiwell plates. Communications Biology
2.
Zeitschriftenartikel
Comparison of solitary and collective foraging strategies of Caenorhabditis elegansin patchy food distributions. Philosophical Transactions of the Royal Society of London, Series B: Biological Sciences
3.
Zeitschriftenartikel
214
(3), S. 577 - 587 (2020)
Measuring Caenorhabditis elegans Spatial Foraging and Food Intake Using Bioluminescent Bacteria. Genetics
4.
Zeitschriftenartikel
Shared behavioral mechanisms underlie C. elegans aggregation and swarming. eLife
5.
Zeitschriftenartikel
Non-muscle myosin II is required for correct fate specification in the Caenorhabditis elegans seam cell divisions. Scientific Reports
6.
Zeitschriftenartikel
The C. elegans TPR containing protein, TRD-1, regulates cell fate choice in the developing germ line and epidermis. PLoS One
7.
Zeitschriftenartikel
15
(3), S. 186 - 196 (2013)
The evolution and function of the Pax/Six regulatory network in sponges. Evolution and Development
8.
Zeitschriftenartikel
53
(4), S. 321 - 327 (2013)
Goose RIG-I functions in innate immunity against Newcastle disease virus infections. Molecular Immunology
9.
Zeitschriftenartikel
93
(3), S. 1197 - 1205 (2012)
Identification and immunological characteristics of chaperonin GroEL in Riemerella anatipestifer. Applied Microbiology and Biotechnology
10.
Zeitschriftenartikel
220
(9-10), S. 251 - 262 (2010)
Expansion, diversification, and expression of T-box family genes in Porifera. Development Genes and Evolution
11.
Zeitschriftenartikel
144
(3-4), S. 429 - 436 (2010)
Characterization of biofilm formation by Riemerella anatipestifer. Veterinary Microbiology