AniMove Summer School
12th to 23rd of September 2022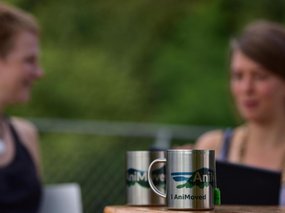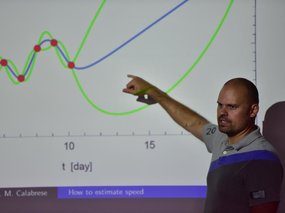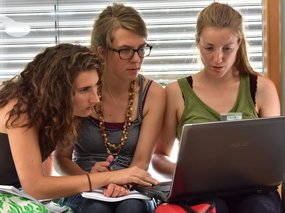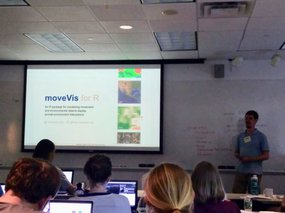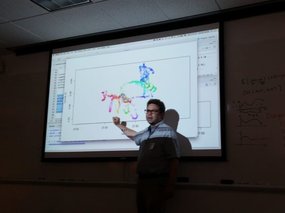 How to find us
If you are arriving by plane, Zurich (Switzerland) is the nearest airport. You will then need to travel on from there to Konstanz and/or Radolfzell (Germany). At the airport, just follow the signs to the train station in the basement and there you will get to the ticket machines. You will need a ticket before going down to the platforms. There are direct connections to Konstanz or Radolfzell via Schaffhausen. Tickets can also be bought via the SBB app.
When you arrive at Radolfzell station, you need to look for the bus station, which is on the right as you leave the station towards the town. Bus line 6 will take you to Mögginger Rathaus. When you get out of the bus you cross the road and walk towards where the bus continued on. You will see the institute on the right hand side a little bit out of the town.
By Train: Radolfzell Station
By Bus: The city bus leaves Radolfzell train station every hour at 25 past the hour for Möggingen (No.6)
Lectures
COMING SOON! As part of our AniMove e-learning programme, we will record this years AniMove lectures. The lectures will be available in October.
Our Lecturers And Affiliations
Martin Wegmann, University of Würzburg
Anne Scharf, Max Planck Institute of Animal Behavior and University of Konstanz
Martina Scacco, Max Planck Institute of Animal Behavior and University of Konstanz
Benjamin Leutner, German Aerospace Center (DLR)
Chris Flemming, Smithsonian Conservation Biology Institute and University of Maryland
Björn Reineking, Université Grenoble Alpes, INRAe, LESSEM
Thomas Mueller, Senckenberg Research Institute
Justin Calabrese, CASUS Helmholtz-Zentrum Dresden-Rossendorf e.V. (HZDR)
Kamran Safi, Max Planck Institute of Animal Behavior and University of Konstanz
Chloe Bracis, Université Grenoble Alpes
Michael Noonan, Smithsonian-Mason School of Conservation & University of British Columbia
Jakob Schwalb-Willmann, University of Würzburg and German Aerospace Center (DLR)