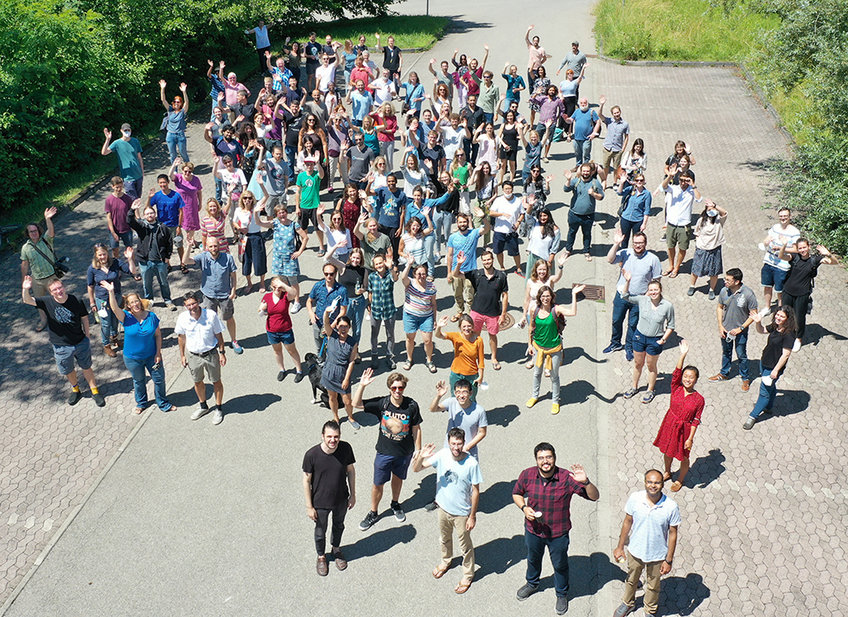 Publikationen von Vlad Demartsev
1.
Zeitschriftenartikel
Disentangling influence over group speed and direction reveals multiple patterns of influence in moving meerkat groups. Scientific Reports
2.
Zeitschriftenartikel
Signalling in groups: New tools for the integration of animal communication and collective movement. Methods in Ecology and Evolution (2022)
3.
Zeitschriftenartikel
225
(5), jeb243474 (2022)
Vocalization-associated respiration patterns: thermography-based monitoring and detection of preparation for calling. The Journal of Experimental Biology
4.
Zeitschriftenartikel
A practical guide for generating unsupervised, spectrogram-based latent space representations of animal vocalizations. Journal of Animal Ecology (2022)
5.
Zeitschriftenartikel
12
(3), S. 553 - 564 (2020)
Shannon entropy as a robust estimator of Zipf's Law in animal vocal communication repertoires. Methods in Ecology and Evolution
6.
Zeitschriftenartikel
A crescendo in the inner structure of snorts: a reflection of increasing arousal in rock hyrax songs? Animal Behaviour
7.
Zeitschriftenartikel
3
(6), S. 623 - 634 (2019)
The "Law of Brevity" in animal communication: Sex-specific signaling optimization is determined by call amplitude rather than duration. Evolution Letters
8.
Zeitschriftenartikel
Lifetime changes in vocal syntactic complexity of rock hyrax males are determined by social class. Animal Behaviour
9.
Zeitschriftenartikel
30
(6), S. 1611 - 1617 (2019)
Sexually opposite effects of testosterone on mating success in wild rock hyrax. Behavioral Ecology
10.
Zeitschriftenartikel
Social context mediates testosterone's effect on snort acoustics in male hyrax songs. Hormones and Behavior
11.
Zeitschriftenartikel
30
(1), S. 223 - 230 (2019)
Acoustic stability in hyrax snorts: vocal tightrope-walkers or wrathful verbal assailants? Behavioral Ecology
12.
Zeitschriftenartikel
28
(22), S. 3661 - 3666.e3 (2018)
Vocal turn-taking in meerkat group calling sessions. Current Biology
13.
Zeitschriftenartikel
The progression pattern of male hyrax songs and the role of climactic ending. Scientific Reports
14.
Zeitschriftenartikel
Male hyraxes increase countersinging as strangers become 'nasty neighbours'. Animal Behaviour
15.
Zeitschriftenartikel
70
(6), S. 901 - 912 (2016)
Individual, social, and sexual niche traits affect copulation success in a polygynandrous mating system. Behavioral Ecology and Sociobiology
16.
Zeitschriftenartikel
27
(5), S. 1397 - 1404 (2016)
Harsh vocal elements affect counter-singing dynamics in male rock hyrax. Behavioral Ecology
17.
Zeitschriftenartikel
70
(12), S. 2185 - 2193 (2016)
A mixed strategy of counter-singing behavior in male rock hyrax vocal competitions. Behavioral Ecology and Sociobiology
18.
Zeitschriftenartikel
25
(6), S. 1451 - 1458 (2014)
Male hyraxes increase song complexity and duration in the presence of alert individuals. Behavioral Ecology