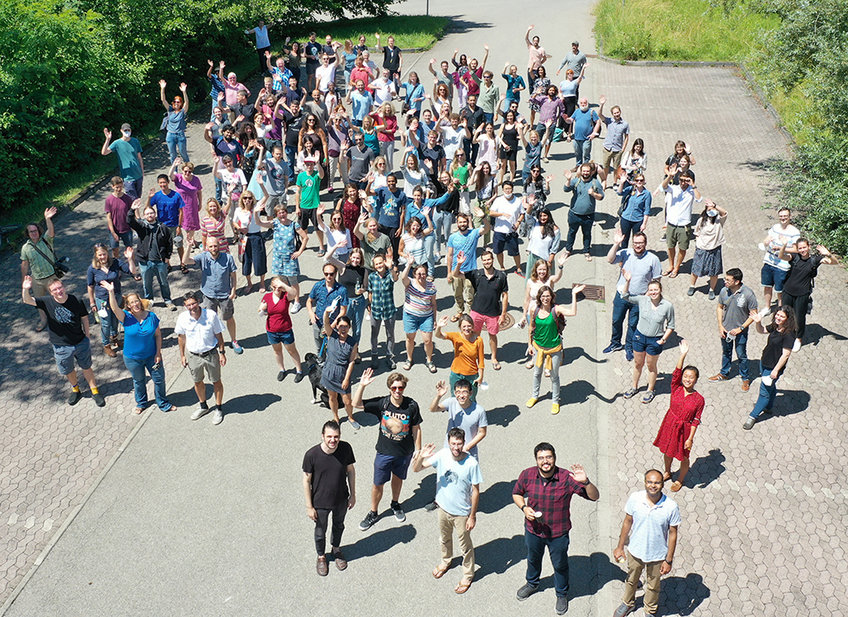 Publikationen von Mate Nagy
1.
Zeitschriftenartikel
118
(50), e2102157118 (2021)
The geometry of decision-making in individuals and collectives. Proceedings of the National Academy of Sciences of the United States of America
2.
Zeitschriftenartikel
Vortex phase matching as a strategy for schooling in robots and in fish. Nature Communications
3.
Zeitschriftenartikel
Collective movement analysis reveals coordination tactics of team players in football matches. Chaos, Solitons and Fractals
4.
Zeitschriftenartikel
30
(23), S. 4733 - 4738 (2020)
Synergistic benefits of group search in rats. Current Biology
5.
Zeitschriftenartikel
16
(153), 20180794 (2019)
Fly with the flock: Immersive solutions for animal movement visualization and analytics. Interface: Journal of the Royal Society
6.
Zeitschriftenartikel
BinocularsVR – A VR experience for the exhibition "From Lake Constance to Africa, a long distance travel with ICARUS". Electronic Imaging, S. 177-1 - 177-8 (2019)
7.
Zeitschriftenartikel
360
(6391), S. 911 - 914 (2018)
From local collective behaviour to global migratory patterns in white storks. Science
8.
Zeitschriftenartikel
144
(3), S. 1886 - 1886 (2018)
Turning birds into bats—Multi-modal tracking to study collective behaviour. The Journal of the Acoustical Society of America
9.
Zeitschriftenartikel
373
(1746), 20170011 (2018)
Synchronization, coordination and collective sensing during thermalling flight of freely migrating white storks. Philosophical Transactions of the Royal Society of London, Series B: Biological Sciences
10.
Zeitschriftenartikel
Validating two-dimensional leadership models on three-dimensionally structured fish schools. Royal Society Open Science
11.
Zeitschriftenartikel
Misinformed leaders lose influence over pigeon flocks. Biology Letters
12.
Zeitschriftenartikel
Coordinated behaviour in pigeon flocks. PLoS One
13.
Zeitschriftenartikel
86
(4), S. 723 - 732 (2013)
Robustness of flight leadership relations in pigeons. Animal Behaviour