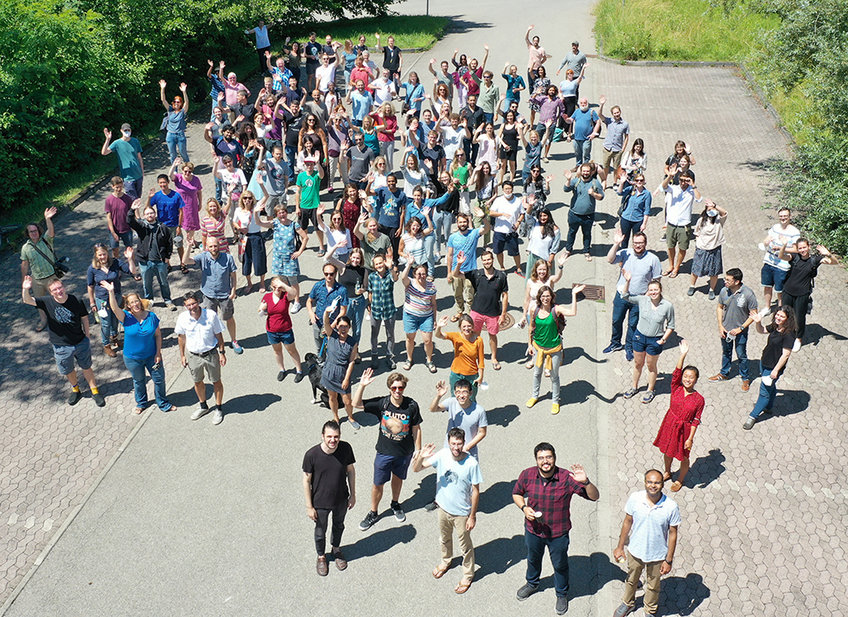 Publikationen von Gisela H. Kopp
1.
Zeitschriftenartikel
Insights into the evolution of social systems and species from baboon studies. eLife
2.
Zeitschriftenartikel
The comparative genomics and complex population history of Papio baboons. Science Advances
3.
Zeitschriftenartikel
Disrupted dispersal and its genetic consequences: Comparing protected and threatened baboon populations (Papio papio) in West Africa. PLoS One
4.
Zeitschriftenartikel
162
(S63), S. 15 - 31 (2017)
Charting the neglected West: The social system of Guinea baboons. American Journal of Physical Anthropology
5.
Zeitschriftenartikel
Insights into the genetic foundation of aggression in Papio and the evolution of two length-polymorphisms in the promoter regions of serotonin-related genes (5-HTTLPR and MAOALPR) in Papionini. BMC Evolutionary Biology
6.
Zeitschriftenartikel
203
(2), S. 699 - 714 (2016)
Efficient genome-wide sequencing and low-coverage pedigree analysis from noninvasively collected samples. Genetics
7.
Zeitschriftenartikel
Population genetic insights into the social organization of Guinea baboons (Papio papio): Evidence for female-biased dispersal. American Journal of Primatology
8.
Zeitschriftenartikel
35
(1), S. 210 - 225 (2014)
The influence of social systems on patterns of mitochondrial DNA variation in Baboons. International Journal of Primatology
9.
Zeitschriftenartikel
Out of Africa, but how and when? The case of hamadryas baboons (Papio hamadryas). Journal of Human Evolution
10.
Zeitschriftenartikel
111
(41), S. 14740 - 14745 (2014)
Male tolerance and male–male bonds in a multilevel primate society. Proceedings of the National Academy of Sciences of the United States of America
11.
Zeitschriftenartikel
Population genetic structure of Guizhou Snub-Nosed Monkeys (Rhinopithecus brelichi) as inferred from mitochondrial control region sequences, and comparison with R. roxellana and R. bieti. American Journal of Physical Anthropology
12.
Zeitschriftenartikel
Do women's voices provide cues of the likelihood of ovulation? The importance of sampling regime. PLoS One
13.
Zeitschriftenartikel
32
(3), S. 652 - 668 (2011)
Group composition of Guinea Baboons (Papio papio) at a water place suggests a fluid social organization. International Journal of Primatology
14.
Zeitschriftenartikel
143
(8), S. 931 - 955 (2006)
Kin biased investment in wild chimpanzees. Behaviour
15.
Buchkapitel
3
. Lynx, Barcelona (2013)
Family Cercopithecidae (Old world monkeys). In: Handbook of the mammals of the world - Primates, Bd.
16.
Hochschulschrift - Doktorarbeit
Gene flow dynamics in Baboons - The influence of social systems. Dissertation (2015)