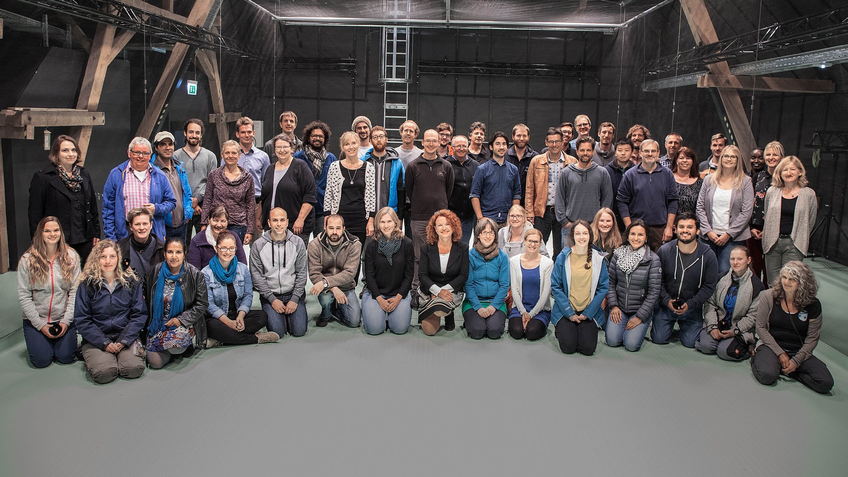 Publications of Desiré Musuyu Muganza
1.
Journal Article
76
(2), pp. 146 - 158 (2014)
New evidence for self-medication in bonobos: Manniophyton fulvum leaf- and stemstrip-swallowing from LuiKotale, Salonga National Park, DR Congo. American Journal of Primatology
2.
Journal Article
32
(6), pp. 565 - 575 (2013)
Artificial germination activation of Dialium corbisieri by imitation of ecological process. Journal of Sustainable Forestry
3.
Journal Article
141
(1), pp. 301 - 308 (2012)
In vitro antiprotozoal and cytotoxic activity of 33 ethonopharmacologically selected medicinal plants from Democratic Republic of Congo. Journal of Ethnopharmacology
4.
Book Chapter
Nkundo plant use (Cuvette Centrale, DRC) with a focus on indigenous knowledge and the application of aphrodisiacs. In: Building bridges between anthropology, medicine, and human ethology: tributes to Wulf Schiefenhövel, pp. 211 - 226 (Ed. Martin Brüne, Frank Salter, and William C. McGrew). University Press Bochum, Bochum (2010)
5.
Conference Paper
Traditional use of wild rainforest plants by the Nkundu, Democratic Republic of Congo (DRC). In: Proceedings of the Fourth International Congress of Ethnobotany, pp. 471 - 473. IVth International Congress of Ethnobotany (ICEB 2005), Istanbul, August 21, 2005 - August 26, 2005. (2006)