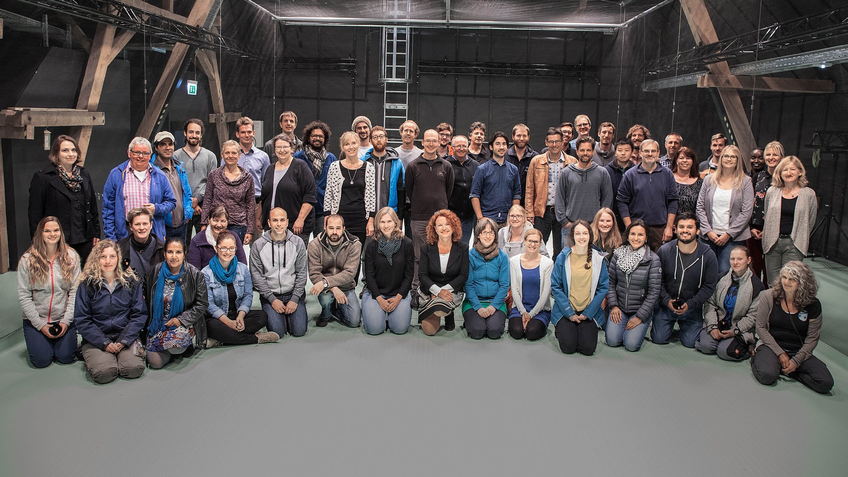 Publications of Gerald G. Carter
1.
Journal Article
90
(1), pp. 27 - 44 (2021)
The importance of individual‐to‐society feedbacks in animal ecology and evolution. Journal of Animal Ecology
2.
Journal Article
150
, pp. 255 - 271 (2019)
Challenges in assessing the roles of nepotism and reciprocity in cooperation networks. Animal Behaviour
3.
Journal Article
Kinship, association, and social complexity in bats. Behavioral Ecology and Sociobiology
4.
Journal Article
Younger vampire bats (Desmodus rotundus) are more likely than adults to explore novel objects. PLoS One
5.
Journal Article
140
, pp. 141 - 149 (2018)
An immune challenge reduces social grooming in vampire bats. Animal Behaviour
6.
Journal Article
A method for rapid testing of social learning in vampire bats. Royal Society Open Science
7.
Journal Article
Social bet-hedging in vampire bats. Biology Letters