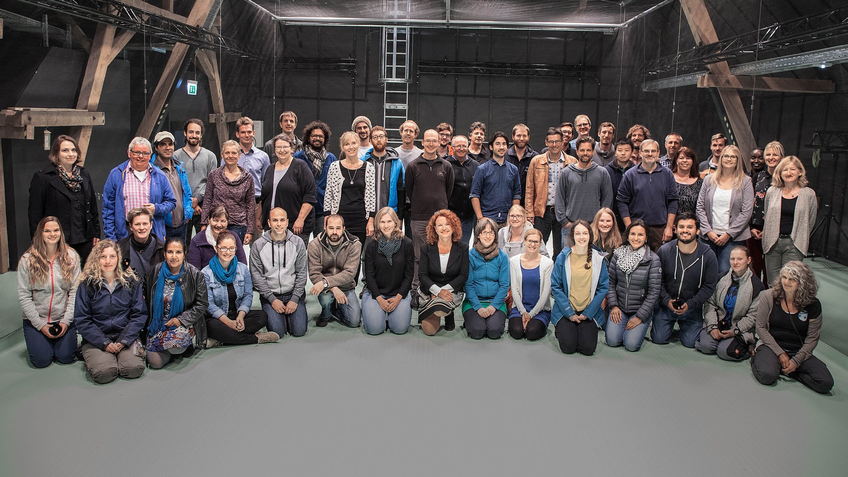 Publications of Carolina Frankl-Vilches
1.
Journal Article
Extensive GJD2 expression in the song motor pathway reveals the extent of electrical synapses in the songbird brain. Biology
2.
Journal Article
DNA methylation regulates transcription factor specific neurodevelopmental but not sexually dimorphic gene expression dynamics in zebra finch telencephalon. Frontiers in Cell and Developmental Biology
3.
Journal Article
16
(4), pp. 784 - 796 (2021)
Highly efficient genome modification of cultured primordial germ cells with lentiviral vectors to generate transgenic songbirds. Stem Cell Reports
4.
Journal Article
The gene expression profile of the song control nucleus HVC shows sex specificity, hormone responsiveness, and species specificity among songbirds. Frontiers in Neuroscience
5.
Journal Article
38
(1), pp. 108 - 127 (2021)
An unbiased molecular approach using 3'-UTRs resolves the avian family-level tree of life. Molecular Biology and Evolution
6.
Journal Article
The genome of blue-capped cordon-bleu uncovers hidden diversity of LTR retrotransposons in zebra finch. Genes
7.
Journal Article
204
(1), pp. 113 - 126 (2018)
Androgen and estrogen sensitivity of bird song: A comparative view on gene regulatory levels. Journal of Comparative Physiology A-Neuroethology Sensory Neural and Behavioral Physiology
8.
Journal Article
Comparative cytogenetics between two important songbird models: The zebra finch and the canary. PLoS One
9.
Journal Article
A genome-wide search for epigenetically regulated genes in zebra finch using MethylCap-seq and RNA-seq. Scientific Reports
10.
Journal Article
Wie Geschlechtshormone den Vogelgesang regulieren. Jahrbuch - Max-Planck-Gesellschaft (2015)
11.
Journal Article
Using the canary genome to decipher the evolution of hormone-sensitive gene regulation in seasonal singing birds. Genome Biology
12.
Journal Article
Regulatory mechanisms of testosterone-stimulated song in the sensorimotor nucleus HVC of female songbirds. BMC Neuroscience
13.
Journal Article
What makes a marker a good marker? Brain, behavior and evolution: Official journal of the J. B. Johnston Club
14.
Journal Article
38
(9), pp. 3338 - 3344 (2013)
Maximized song learning of juvenile male zebra finches following BDNF expression in the HVC. European Journal of Neuroscience: European Neuroscience Association
15.
Journal Article
29
(49), pp. 15511 - 15519 (2009)
Brain-derived neurotrophic factor signaling in the HVC is required for testosterone-induced song of female canaries. The Journal of Neuroscience
16.
Journal Article
155
(1), pp. 125 - 130 (1997)
A double-stranded RNA mycovirus in Botrytis cinerea. FEMS Microbiology Letters
17.
Thesis - PhD
Metabolic engineering of saccharomyces cerevisiae using antisense hammerhead ribozymes. Dissertation, Technische Universität, Berlin (2004)