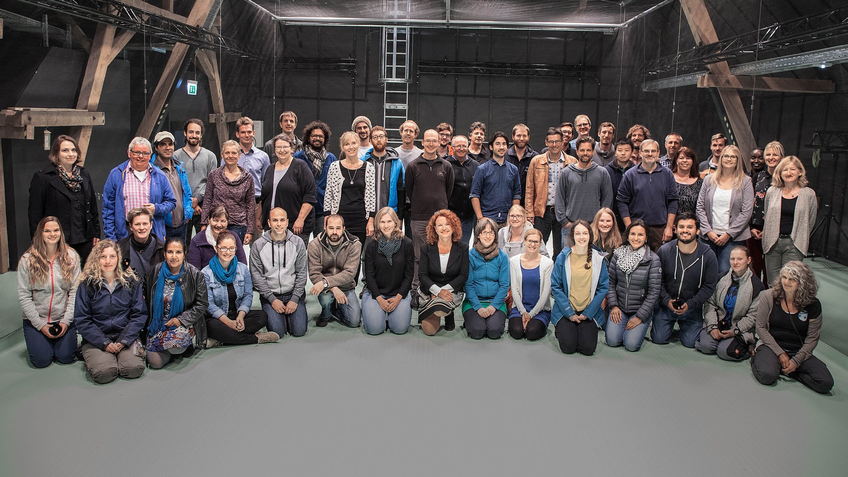 Publications of Sebastian M. Cruz
1.
Journal Article
568
, pp. 217 - 230 (2017)
Geographical variation in the foraging behaviour of the pantropical red-footed booby. Marine Ecology-Progress Series
2.
Journal Article
48
(1), pp. 103 - 113 (2017)
Diversity of migration strategies among great frigatebirds populations. Journal of Avian Biology
3.
Journal Article
Evidence that birds sleep in mid-flight. Nature Communications
4.
Journal Article
155
(2), pp. 367 - 378 (2014)
Small range and distinct distribution in a satellite breeding colony of the critically endangered Waved Albatross. Journal of Ornithology
5.
Journal Article
At-sea behavior varies with lunar phase in a nocturnal pelagic seabird, the swallow-tailed gull. PLoS One
6.
Journal Article
The environmental-data automated track annotation (Env-DATA) system: Linking animal tracks with environmental data. BMC Movement Ecology
7.
Journal Article
Flying with the wind: Scale dependency of speed and direction measurements in modelling wind support in avian flight. BMC Movement Ecology
8.
Journal Article
Exploration of substrate vibrations as communication signals in a webspinner from Ecuador (Embioptera: Clothodidae). Neotropical Entomology
9.
Journal Article
10
(3), pp. 304 - 311 (2009)
Lineage identification of Galápagos tortoises in captivity worldwide. Animal Conservation
10.
Journal Article
5
(2-3), pp. 185 - 192 (2008)
Population status of the critically endangered Waved Albatross (Phoebastria irrorata), 1999-2007. Endangered Species Research