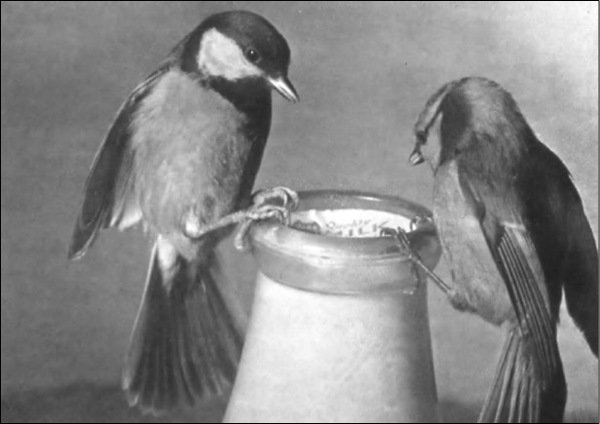 Cognitive and Cultural Ecology
Traditional views of Darwinian evolution focus on selection acting on genetically underpinned variation as a means of adaptation. However this may neglect the potential contribution of the over-generation transmission of information (cultural inheritance) as a source of locally adaptive behaviour – this might be particularly important in long-lived species and when facing novel or changing environments. For example, the capacity for innovation, social learning and culture is thought to be vitally important in the success of humans as a species, facilitating our colonization of almost every terrestrial habitat on Earth. But do other animals also have culture? Is social learning and the cultural inheritance of behaviour important to the ecology of any other species? How are the form and patterning of traditions determined by cognition or intelligence, and by social systems?
Our research group works at the intersection between behavioural ecology and animal cognition, and borrows methods from social network theory and comparative psychology. Broadly, we study social information use, with a particular focus in the interaction between individual cognition, social dynamics and socially learning. We ask questions like: do transmission biases promote or mitigate against the spread of information at the population level? How do individual behaviour and social relationships influence information transmission pathways? What is the relationship between demographics, social structure, and cultural evolution? Our empirical work involves both laboratory experiments and wild field studies in birds; we work at field sites in Germany and in Australia, and utilise state-of-the-art automated tracking technologies and analytical techniques.
Ongoing Projects