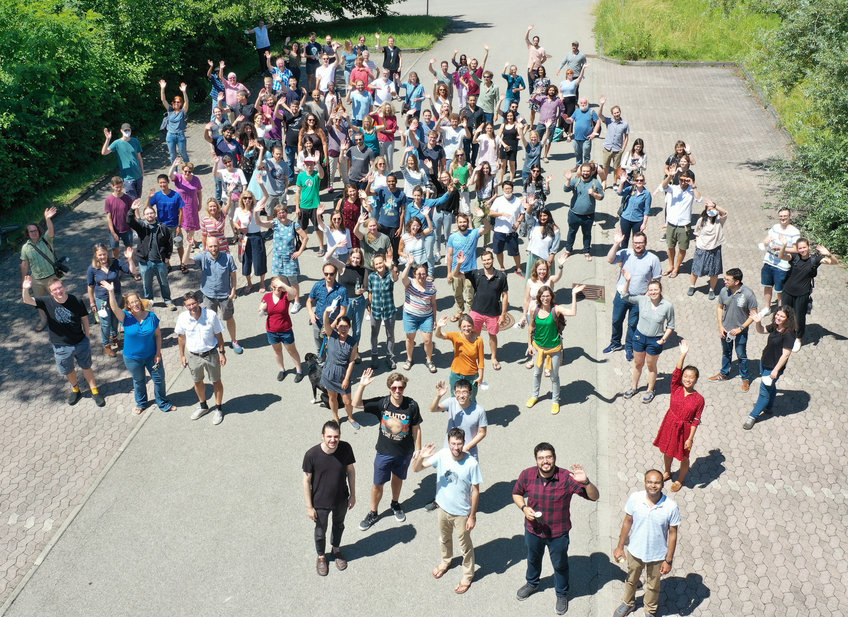 Publications of Daniel S. Calovi
1.
Journal Article
Sex-specific effect of the dietary protein to carbohydrate ratio on personality in the Dubia cockroach. Insects
2.
Journal Article
The extension of internal humidity levels beyond the soil surface facilitates mound expansion in Macrotermes. Proceedings of the Royal Society B
3.
Journal Article
374
(1774), 2018.0374 (2019)
Surface curvature guides early construction activity in mound-building termites. Philosophical Transactions of the Royal Society of London, Series B: Biological Sciences
4.
Journal Article
222
(20), jeb212274 (2019)
Differential construction response to humidity by related species of mound-building termites. The Journal of Experimental Biology
5.
Journal Article
Disentangling and modeling interactions in fish with burst-and-coast swimming reveal distinct alignment and attraction behaviors. PLoS Computational Biology
6.
Journal Article
Switching between individual and collective motility in B lymphocytes is controlled by cell-matrix adhesion and inter-cellular interactions. Scientific Reports
7.
Journal Article
12
(104), 20141362 (2015)
Collective response to perturbations in a data-driven fish school model. Interface: Journal of the Royal Society
8.
Journal Article
Swarming, schooling, milling: phase diagram of a data-driven fish school model. New Journal of Physics
9.
Journal Article
cAMP diffusion in Dictyostelium discoideum: A Green's function method. Physical Review E
10.
Conference Paper
Spatio-temporal clustering benchmark for collective animal behavior. In: 1st ACM SIGSPATIAL International Workshop on Animal Movement Ecology and Human Mobility (HANIMOB'21). 1st ACM SIGSPATIAL International Workshop on Animal Movement Ecology and Human Mobility (HANIMOB'21), Beijing, November 02, 2021. (2021)