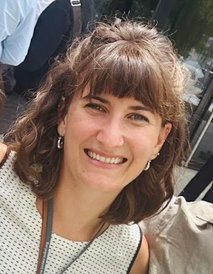 IMPRS Alumni
Postdoc
Department of Migration
Research Group Safi
Main Focus
Animal movement results from a balance of the need to move, the individual capacities and all the external factors affecting the movement (movement ecology paradigm). I am particularly interested in the latter, that is how, and to what extent, the environment affects the movement patterns of different species.
I find in soaring birds an ideal playground for understanding this relationship, due to their large-scale movements and their strict dependence on the support of atmospheric uplifts to move across the landscape. Understanding the level of this dependence allows us, as a scientific community, to predict their movements in different environmental scenarios, both current and future, taking into account potential conservation applications.
I am currently using available movement data (collected mainly through gps and accelerometers) to relate the flight behaviour of different soaring species to their environmental context, to understand and predict the movement patterns of these birds and their cost of movement across the landscape at different spatial and temporal scales. I am also interested in comparing the interplay of flight behaviour, energy expenditure and environment across different soaring species, to evaluate to what extent different morphologies can define their degree of dependence on the landscape and potentially their differential sensitivity to changes in the environment.
Curriculum Vitae
June 2021 - to date: Post doc researcher, MPI of Animal Behavior, Radolfzell, Germany
Sep 2016 - May 2021: Doctoral student, MPI for Ornithology, Radolfzell, Germany
May 2015 - Aug 2016: Field Assistant at the Strait of Messina (IT): Operation of X-band radars to monitor spring and autumn migration of raptors and nocturnal passerines.
Oct 2015 - Feb 2016: STSMs (Short Term Scientific Missions) within the ENRAM CoST-Action to compare radar data among different radar systems (Host Institutions: University of Lund, University of Amsterdam, Swiss Ornithological Institute).
Mar 2015: Master's Degree (Msc Ecobiology), University of Rome "La Sapienza"
Dec 2012: Bachelor Degree (BA Natural Science), University of Rome "La Sapienza"