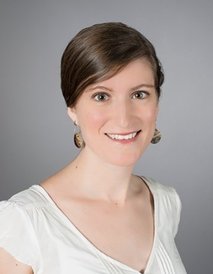 IMPRS Doctoral Student
Movebank Data Curator
Main Focus
I am an environmental scientist with expertise in earth sciences, geographic information systems, and bio-logging data management. I am the lead data curator for Movebank, a global research platform for animal tracking and bio-logging data. As part of ongoing collaborations, I am working to develop a technical and governance framework for bio-logging data standards and to leverage the discovery and use of research and wildlife monitoring data during fieldwork and collection.

For my doctoral studies, I am further exploring the long-term impacts of this work. Are our data platforms, researchers, funding agencies, and publishers well-prepared to assess changes in animal populations and behavior over large spatial and temporal scales, help slow or reverse biodiversity declines, or leave a discoverable and usable record of life on Earth today for future generations? I aim for my doctoral research to result in (1) discovery of ecological patterns through collaborative synthesis analyses, (2) development of policies and tools to support data preservation and beneficial re-use, (3) contributions to the establishment of community standards for animal-borne sensor data.

Please see my Publication References at the link above or contact me directly for more information or a current CV.