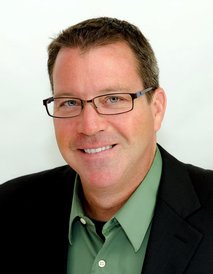 Department of Collective Behavior
Curriculum Vitae
Gregory Alan Sword
---
Department of Entomology

Ecology and Evolutionary Biology Program

Molecular and Environmental Plant Sciences 

Texas A&M University

College Station, TX, USA 77842-2475

Office: (979) 826-1702

Fax: (979) 845-6305

Mobile: (979) 676-2560

Email: gasword@tamu.edu

ORCID: 0000-0003-2094-2436
---
EDUCATION
Ph.D    1998   University of Texas at Austin, Department of Zoology
B.Sc.   1992   University of Arizona, Department of Ecology and Evolutionary Biology
PROFESSIONAL EMPLOYMENT
Current

Regents Professor & Charles R. Parencia Chair in Entomology

Texas A&M University

Department of Entomology

2006 – 2010

Associate Professor, Director of First Year Biology & Senior Lecturer

University of Sydney

School of Biological Sciences

2000 – 2005

Research Ecologist

USDA-ARS, Northern Plains Agricultural Research Laboratory

1998 – 2000            

USDA-NRICGP Postdoctoral Fellow

University of Oxford, Department of Zoology & University of Arizona, ARL-Division of Neurobiology
PUBLICATIONS
Journal Articles:
 130 career, 49 last 5 years;
Book Chapters:
 5; 
Citations:
 7406; 
H-index:
 47
Five representative multidisciplinary publications spanning genomics, ecology, nutrition, microbiology, and pest management from my lab in the last three years, all with mentees† as lead or co-authors:
1.     Cullen, D.A. †, Sword, G.A., Rosenthal, G.G., Simpson, S.J., Dekempeneer, E., Hertog, M.L.A.T.M., Nicolaï, B.M., Caes, R., Mannaerts, L. & Vanden Broeck, J. (2022) Sexual repurposing of juvenile aposematism in locusts. Proceedings of the National Academy of Sciences USA. DOI:10.1073/pnas.2200759119
2.     Tessnow, A.E. †, Raszick, T.J. † & Sword, G.A. (2022) Patterns of genomic and allochronic strain divergence in the fall armyworm, Spodoptera frugiperda (J.E. Smith). Ecology and Evolution 12:e8706. DOI:10.1002/ece3.8706
3.     Deans, C.A. †, Sword, G.A., Vogel, H. & Behmer, S.T. (2022) Quantity versus quality: Effects of diet protein-carbohydrate ratios and amounts on insect herbivore gene expression. Insect Biochemistry and Molecular Biology 145:103773. DOI:10.1016/j.ibmb.2022.103773
4.     Tessnow, A.E. †, Behmer, S.T. & Sword, G.A. (2021) Protein-carbohydrate regulation and nutritionally-mediated responses to Bt are affected by caterpillar population history. Pest Management Science 77:335-342. DOI: 10.1002/ps.6022
5.     *Zhou, W.†, Verma, V.C.†, Wheeler, T.A., Woodward, J.E., Starr, J.L. & Sword, G.A. (2020) Tapping into the cotton fungal phytobiome for novel nematode biological control tools. Phytobiomes Journal 4:19-26. DOI: 10.1094/PBIOMES-08-19-0043-SC (*Editor's Pick)
PRESENTATIONS
Invited: 26 last 5 years, 112 career (38 international); Other conference presentations: 63
Undergraduate, graduate, postdoc and visiting scientist mentee presentations: 169 (15 won awards)
PATENTS, LICENSES AND COMMERCIAL PRODUCTS
5 US Patents: Fungal endophytes for improved crop yields and protection from pests #9,277,751 (2016), #9,545,111 (2017), #9,756,865, #10,375,966 (2019) & #10,813,359 (2020) 
Licensing agreement between Texas A&M University and Indigo Ag for exclusive commercialization rights to 706 fungal endophytes isolated from cotton ongoing since 2014. 
·      Commercial Products: Indigo CottonTM, first-ever commercial microbial seed treatment for cotton. Licensed strains also used in several other commercial formulations and crops since 2017. 
FUNDING SYNOPSIS (All grants = $21,708174; Career total to my program = $9,200,473)
Currently PI or Co-PI on over $6.0 million in active NSF, USDA, Industry and Government funded grants and co-op agreements (does not include nearly $8 million in additional NSF funds to other institutions)
TEACHING AND MENTORING SYNPOSIS
Courses taught at A&M: ENTO402 Field Crop Entomology, EEBL608 Integrated Animal Behavior, ENTO681 Seminar: Current Topics in Entomology; ENTO690 Theory of Research
Graduate students as Chair/Co-Chair: 18 A&M (+ 8 University of Sydney); Completed: 14 PhD/3 MS
Graduate committee member: 34 students across 9 degree programs
Undergraduate supervision: 41 students (3 with Honors Thesis)
Other mentoring: 12 postdocs; 10 visiting scholars and international students
Publications: 58 peer-reviewed articles with undergrad, graduate or postdoc mentees as authors
Administrative leadership: Director of First Year Biology (>2000 students), University of Sydney (2009-10)
SERVICE SYNPOSIS (Highlights as evidence of major international, national and local impacts)
Editorial: Environmental Entomology, Elected Editorial Board and Subject Editor, 2019-current; Insects, Editorial Board, 2019-currrent; PLoS One, Associate Editor, 2012-2013; Journal of Evolutionary Biology, Associate Editor, 2009-2012.
Scientific Advisory Board: Indigo Agriculture, 2014-2017.
Invited USDA-ARS Review Panels: USDA-NIFA Sustainable Agricultural Systems panel member 2021; Chair, USDA-ARS National Program (NP) 304 Crop Protection and Quarantine, Panel 4: IPM-Cotton, 2020. Member of same panel in 2015; Member USDA-ARS NP 303 Plant Diseases, Molecular and Genetic Approaches to Manage Cotton Diseases, 2016.
External Promotion and Tenure Review: U. Missouri, 2013; U. Georgia, 2016; U. Florida, 2017; Ok. State U., 2018; Az. State U., 2019; U. Sydney (Australia), 2019; NCSU, 2019; Rice U., 2019; UTRGV, 2021; U. Haifa (Israel), 2021; U. Illinois, 2022; Purdue, 2022, Illinois Tech., 2022.
Other Key Service Position Examples: 
Texas State Boll Weevil Technical Advisory Committee, 2018-current
Advisor, Entomology Graduate Student Organization, 2013-current
Current or past member of 30+ committees at Texas A&M
AWARDS SYNPOSIS (Most recent highlights)
Regents Professor, Texas A&M University System Board of Regents, 2021
Director's Superior Grantsmanship Award, Texas A&M AgriLife Research, 2020
Environmental Excellence Award Finalist, Texas Commission on Environmental Quality, 2019