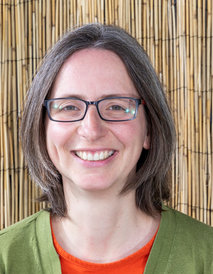 Research Scientist
Department of Migration
Research Group Safi
Main Focus
My research interests are presently split into two projects, both tightly linked to my motivation of improving movement ecology science.
Since my Phd-studies, I have been interested in understanding the movement ecology of migrants, why and how they move where and when. I mostly work on European goose species like the greater white-fronted goose (Anser a. albivrons) to understand how their migration is driven and how it might change due to the present climate and habitat change. Hereby, I focus on understanding how individual movement paths are driven by environmental factors like food availability, wind, disturbance and social factors like the movement of other individuals. For disentangling those questions, I collect and analyse high resolution GPS tracks and 3D ACC data, often in close collaboration with tag developers.
In 2020, I have become the project leader to develop MoveApps – a no-code analysis platform for animal tracking data. The aim of this platform is to bring together movement ecologists and wildlife managers looking for flexible analysis tools with those who are developing tools and want to share them with others. Thus, sophisticated analytical tools will be made accessible to a larger audience.
Curriculum Vitae
2020 - present Project Leader MoveApps, Animal-Environment Interactions Group, Max Planck Institute of Animal Ecology, Radolfzell, Germany

2019 - present Principle Investigator, Goose Migration Group, Department of Migration, Max Planck Institute of Animal Ecology (formerly known as MPI for Ornithology), Radolfzell, Germany
2013 – 2019 Post-Doc, Department of Migration and Immuno-Ecology, Max Planck Institute for Ornithology, Radolfzell, Germany
2009 – 2013 Post-Doc, Project Group Movement Ecology and Department of Animal Ecology, Netherlands Institute of Ecology (NIOO-KNAW), Wageningen, the Netherlands
2007 – 2009 PhD student, Mathematical Modelling, University of Oldenburg, Germany
2006 – 2007 PhD student, Theoretical Ecology, Universtiy of Potsdam, Germany
2000 – 2005 Diplom student, Biomathematics, University of Greifswald, Germany