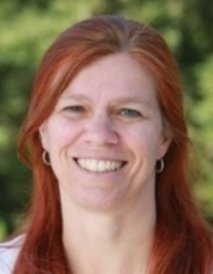 Head of Central Scientific Services
Science Coordinator
Central Scientific Services
Curriculum Vitae
Since 2021 Head of Central Scientific Services at the MPI of Animal Behavior

Since 2019 Science coordinator at the MPI of Animal Behavior

2013-2019 Coordinator of the International Max Planck Research School (IMPRS) of Organismal Biology, MPI for Ornithology + University of Konstanz

2011-2013 Research Assistent at the Institute of Environmental Science, University of Koblenz-Landau, Germany.
2007-2011 Scientific consultant to the Department of Water, Sanitation and Hygiene and their respective water analyses laboratories in the Salvadoran NGO "Asociación Salvadoreña de Ayuda Humanitaria PRO-VIDA", sent by the Swiss organization for exchange of personnel in development cooperation INTERTEAM, Lucerne, Switzerland.
2002-2007 Project leader in the areas of water, wastewater, nature protection and environmental education, ecovia (formerly Zentrum für angewandte Ökologie Schattweid), Wolhusen, Switzerland.
2003-2007 Assistant lecturer and head of the natural sciences section at the vocational prep school (Berufsmaturitätsschule) AKAD Profession, Lucerne and Zurich, Switzerland.
2002 Dissertation "Alpine Streams: Aspects of Biocomplexity" in Environmental Sciences, Swiss Federal Institute of Technology Zurich (ETHZ), and Department for Limnology, eawag, Dübendorf, Switzerland.
1998 Diploma in Biology, Saarland University, Germany.
Diploma thesis "Abbau und Besiedlung von Fallaub in einem Mittelgebirgsbach", at the Research Laboratory for Limnology, eawag, Kastanienbaum, Switzerland.