Editing for Wikipedia (by Achim Raschka)
PR Bootcamp
Date:

Jun 1, 2022

Time:

01:00 PM - 02:00 PM (Local Time Germany)

Speaker:

Achim Raschka

Location:

online

Room:

Please register with Carla cavolio@ab.mpg.de

Host:

Max Planck Institute of Animal Behavior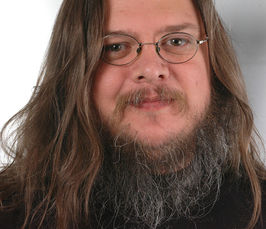 Wikipedia: who hasn't heard of it? According to the Wikipedia page on Wikipedia, it's the "largest and most-read reference work in history" and receives 2 billion unique visits per month. So if you want your science to reach the masses, Wikipedia might just be the world's best stage.
The good news is that it's not that hard to step on to that stage. To show us the way, Achim Raschka, an editor with Wikipedia Germany, will introduce us to the biggest encyclopaedia in the world. He will break down the barriers for editing, laying out the steps you can take to add your own research to pages in Wikipedia. He will also cover ethics, multiple languages, and the quality control system behind the digital encyclopaedia. Having worked as an editor for 20 years, Achim brings vast experience and nuanced perspective to using Wikipedia as a communication tool.
This event is part of the PR Bootcamp science communication series. Everybody at MPI-AB is welcome to attend. Check the newsletter for the link, or contact Carla Avolio.