Rado Seminar - Dr Wolfgang Fielder: What's behind the Centre for Animal Marking?
Rado Seminar Series
Date:

Nov 19, 2021

Time:

10:30 - 11:30

Speaker:

Dr Wolfgang Fiedler

Room:

Online

Host:

Max Planck Institute of Animal Behavior

Contact:

cavolio@ab.mpg.de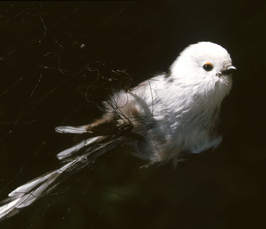 The former bird ringing centre, now Centre for Animal Marking, at our institute is in fact the oldest in the world and dates back to 1901. From these pioneering early days bird ringing grew up to be a standard method of bird migration research and later also in studies of population biology and behaviour. Tens of thousands of amateur bird ringers have been contributing to ornithology since and the system with national bird ringing schemes cooperating on an international level and developing standards to ensure data quality, exchange data and build a shared database was exemplary for later cooperation in other fields. European ringing schemes from more than a dozen countries agreed to closely cooperate, adopt common standards and establish a free data flow already in 1963, 4 years before the precursor of the European Union was founded. The Radolfzell scheme as a medium sized ringing scheme pioneered the scene again when the first Volume of a European bird migration atlas was published by Gerhard Zink in 1973. Today the Radolfzell Scheme organizes the legal, scientific and technical sides of bird ringing in the southern half of Germany in cooperation with 300 amateurs and at the same time elaborates optimal ways and structures to merge the administration of modern electronic tracking with the proven classical structures of bird ringing.