Animal Holding
Environments inspired by nature
Germany's largest facility for studying wild birds
Two hundred aviaries dedicated to breeding and housing wild birds in semi-natural conditions.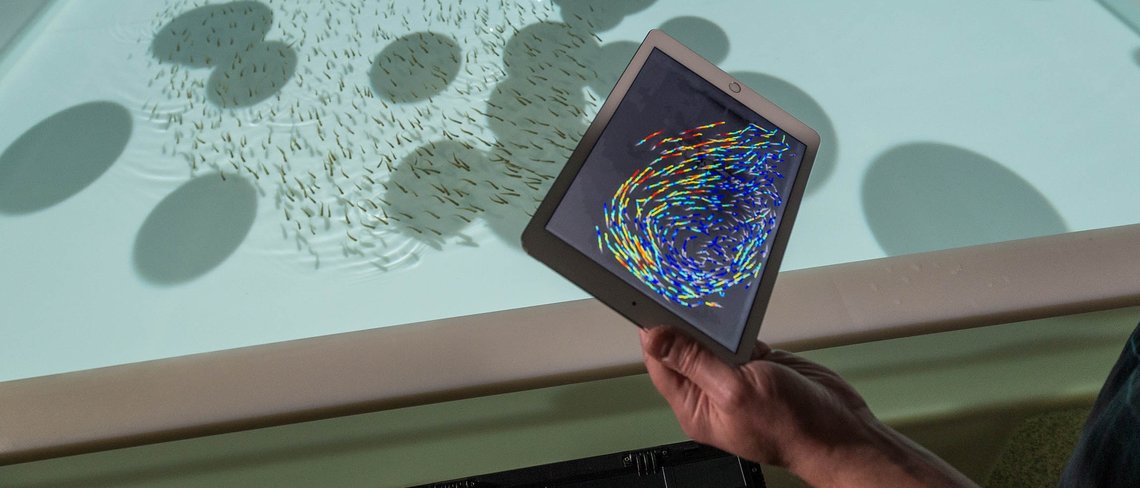 The social school
Large fish tanks house many fish taxa, from cichlids to schooling species. Image: Alex Griesch
 
Welcome to Blackbird City
Eighty aviaries, planted with confier, deciduous trees, and ivy, each house a breeding blackbird pair.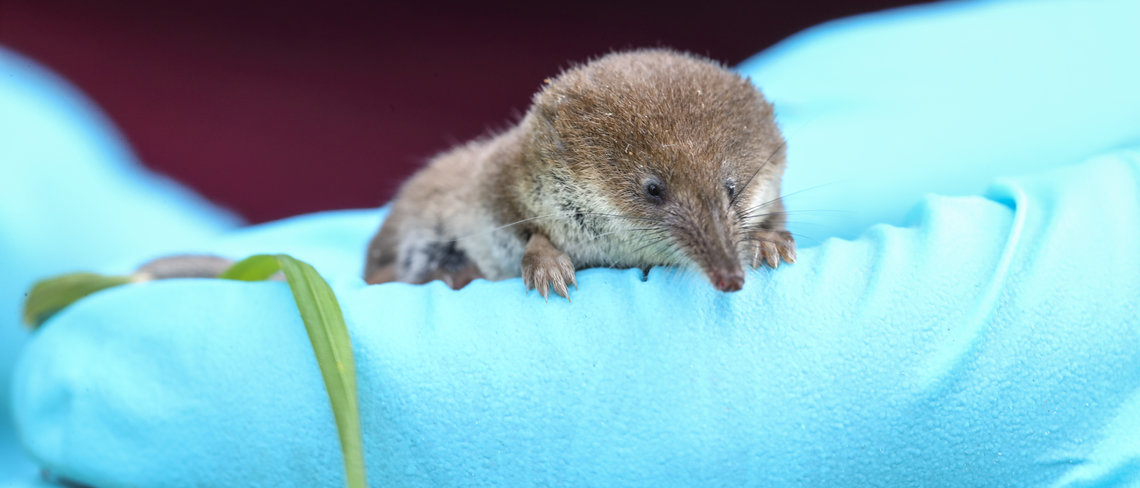 An animal that lives on the edge
In open-air arenas, shrews are studied for their astonishing ability to shrink and regrow their brains.
Welcome to Blackbird City
At 50 days old, young blackbirds are moved to new aviaries where they learn to feed from the florest floor.
We aim to understand and predict animal decision-making in the natural world, and so our animal holding facilities are designed with natural habitats firmly in mind. From semi-outdoor aviaries to open air mammal arenas to enriched environments for fish, the 2200m2 of animal facilities are built to accommodate over 20 taxa in naturalistic environments. Expert husbandry by around 20 caretakers, as well as veterinarians and animal welfare officers, contribute to the state-of-the-art animal environments at the MPI-AB.
Aviaries
Scientists have been conducting ornithological research at our Radolfzell location since the 1950s, when the "Vogelwarte Radolfzell" was established in the moated castle of Möggingen. The institute's avian facilities, refurbished in 2017, comprise almost 200 aviaries nestled in old growth woodland on one side and verdant farmland on the other. Designed to keep birds in semi-natural conditions, the aviaries support breeding populations of blackbirds and pigeons, and are equipped to house a diversity of species from local great tits to zebra finches to diving waterfowl.
Germany's largest facility for studying wild birds
Two hundred aviaries dedicated to breeding and housing wild birds in semi-natural conditions.
Mammal Arenas
Located in a protected meadow, the outdoor shrew enclosure recreates a complex environment for rodents with abundant wood, a running wheel, water features, and flower pots. The 6mx3m shrew habitats support scientists studying the seasonal reversal of brain shrinkage, or Dehnel's phenomenon. By simulating natural foraging, the scientists can test how shrew cognitive functions change as the brain changes.
Aquaria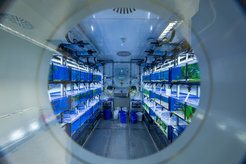 State-of-the-art facilities, built in 2021, are designed to meet the needs of a large research team who study social behavior of fish from the neurological to the collective scale. With nearly 700 m2 for animal holding and experimental space, this new facility in the Centre for Visual Computing of Collectives at the University of Konstanz is equipped for fish breeding as well as high-resolution recording and observation of individuals and collectives. (Image: Alex Griesch)
Animal Welfare Officers